CIVILIZED JAPAN S/S 2019 LOOK BOOK (Pt.1)

The Summer of 2018 has been one of the hottest on record with temperatures in Tokyo reaching higher and hotter than most other places in Asia. It was in this extreme climate that Satoshi Okugawa , the designer of Civilized, created his new collection.
Designed to be worn despite heat and humidity and to protect the body and allow movement and action even when the idea of wearing clothes seems more like a penance rather than a pleasure the new collection is stripped down and minimalist to the max. However, it still features the trademark tech attention to detail and focus on new materials and technology that has gained Civilized a loyal following.
Star of the show is the new "Ventilation rip-stop" fabric which is basically a series of holes held together by a whole lot of black ! This fabric is soft and packable and transcends the need for ironing or other care. It's versatility means it is available in both a high-fashion long jacket form as well as part of the "Velocity" running series.
The Velocity Reflective Hood Jacket features 2 ventilating zip pockets on the front with a long one running down the back of the spine to allow a free flow of air all the way around the body when engaging in any sports. The reflective strips will allow visibility both on dark roads at night or deep in a bar or club depending on how one wishes to spend one's hot Summer evenings.
Civilized is only available in Japan at present and as such it is very exclusive and highly covetable. However it can be sourced through the usual channels by those in the know.
We hope to have a full-length interview with the Designer himself very soon.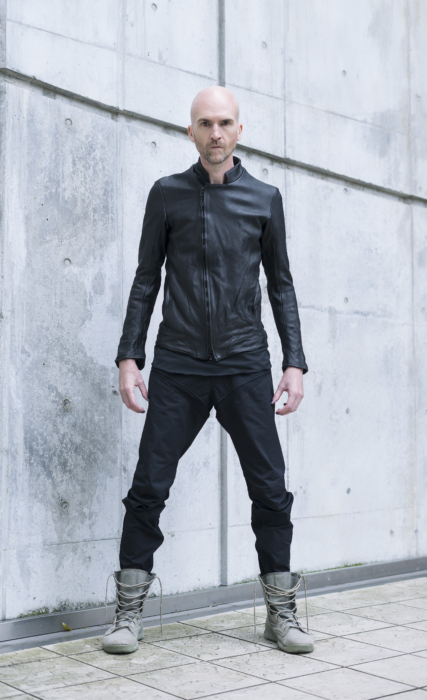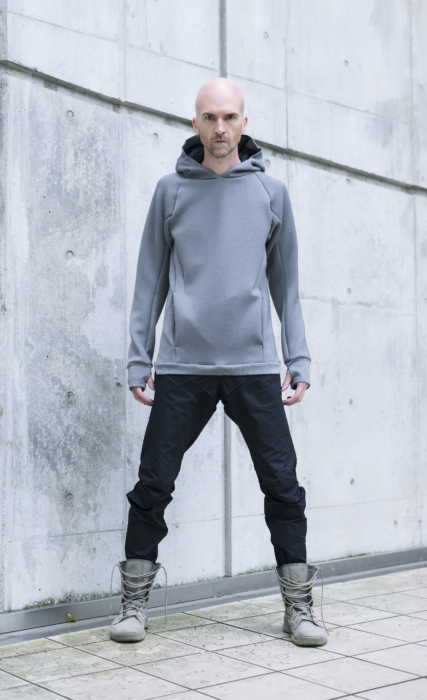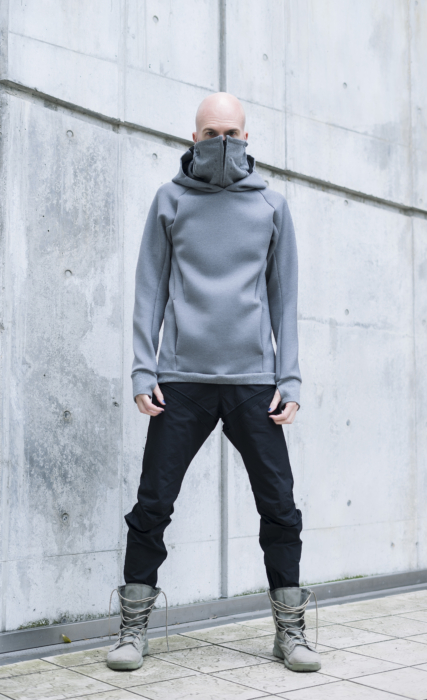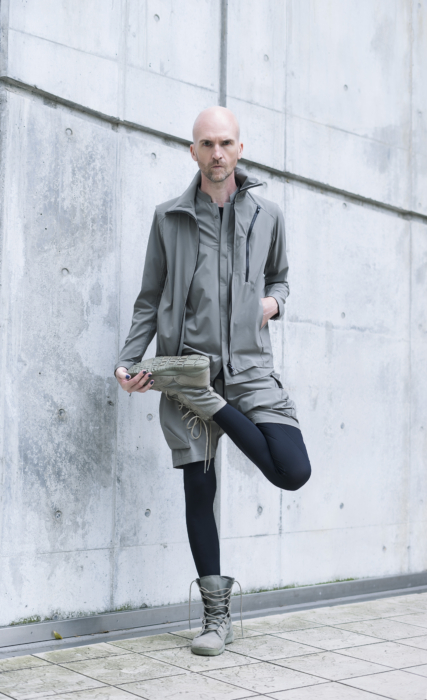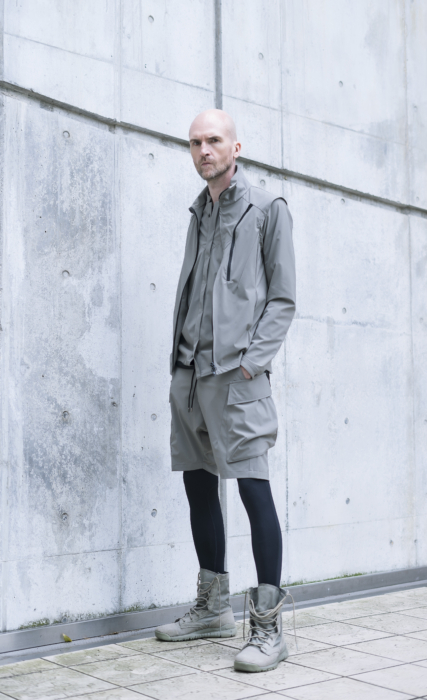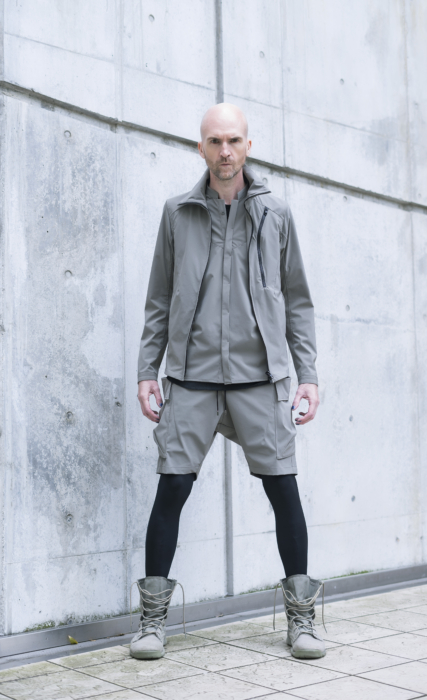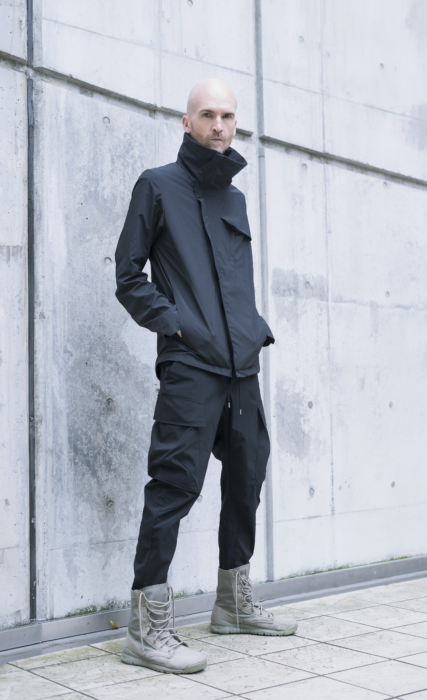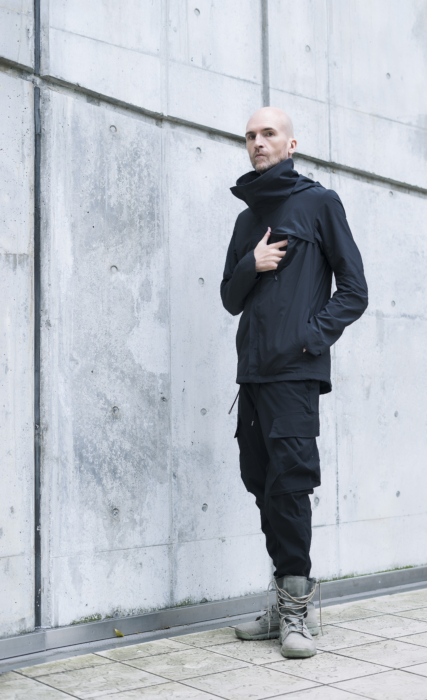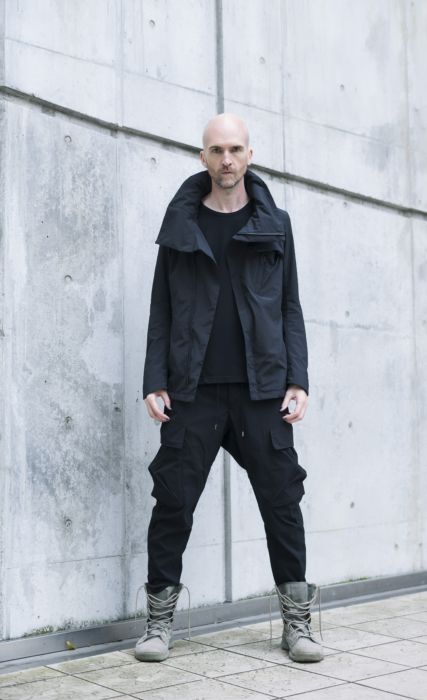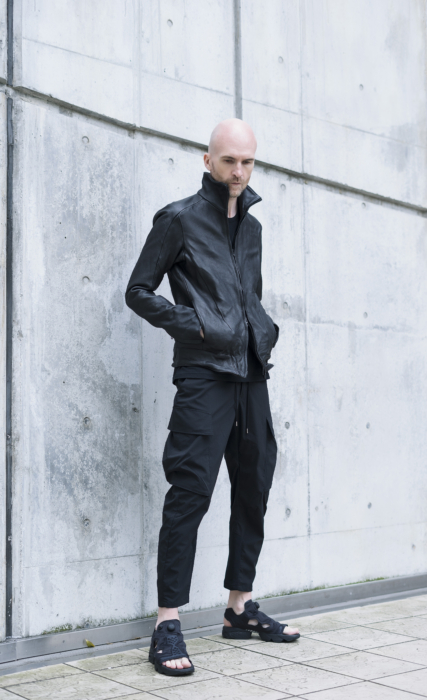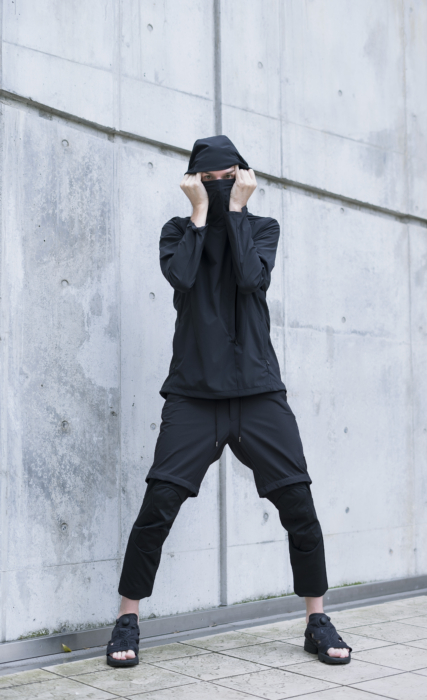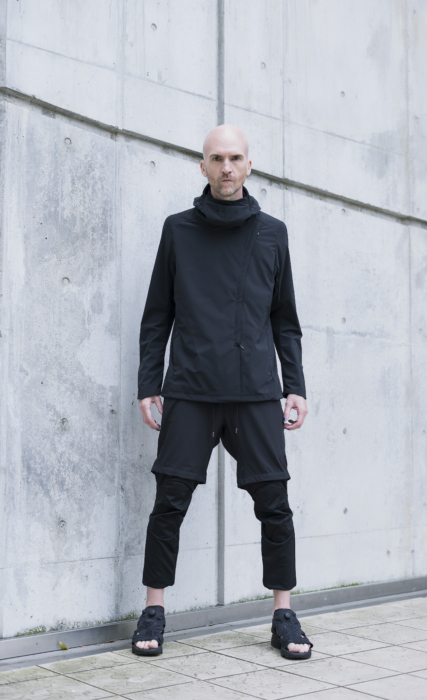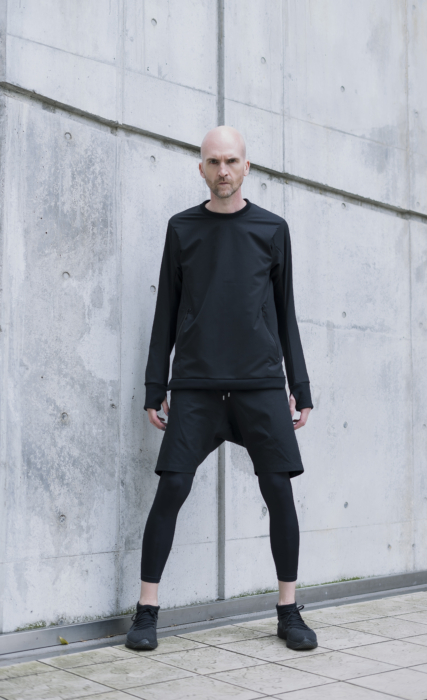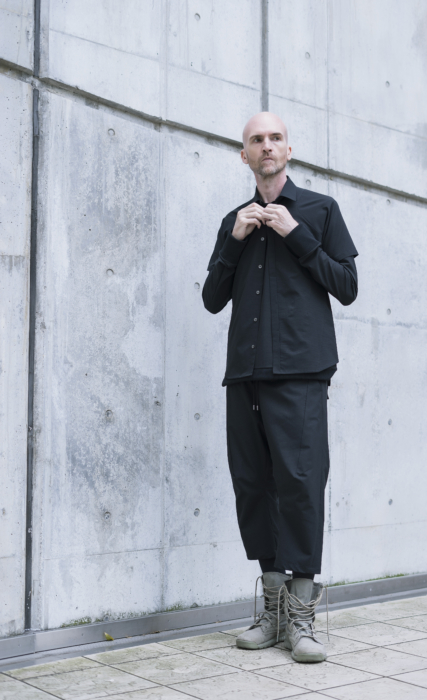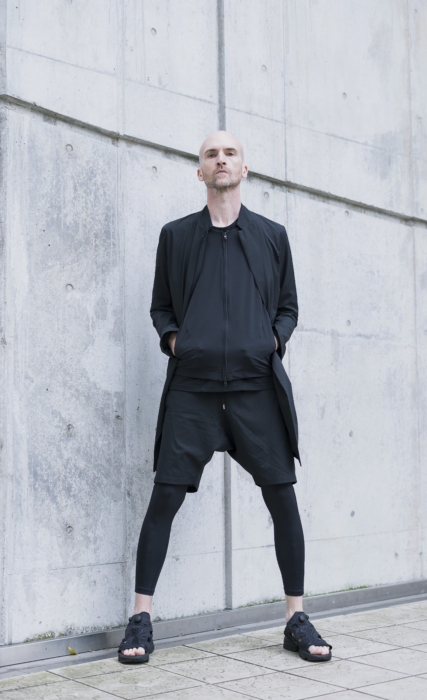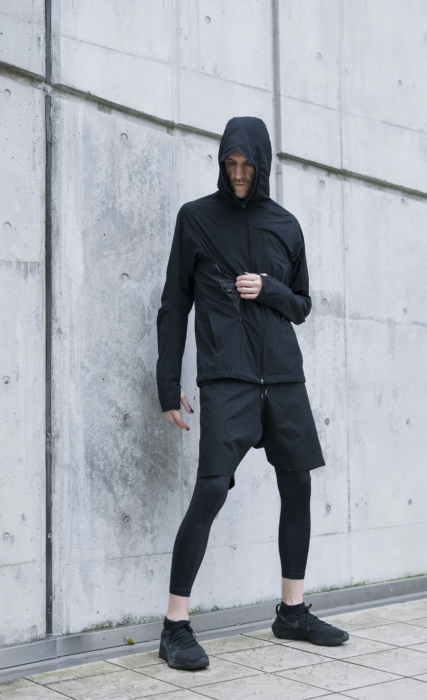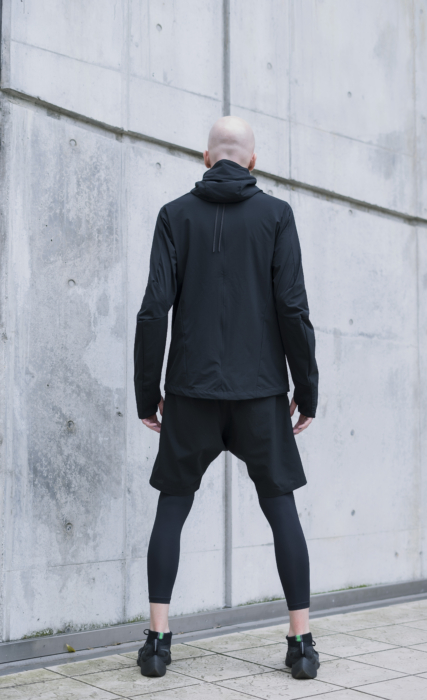 Photography : Steffen Yoshiki ( @steffenyoshiki )
Make Up : Hiroki Sato for FIVEISM x THREE ( https://www.fiveism-x-three.com )
Art Direction / Model : Marc Stealth ( http://www.stealthprojekt.com )
Special Thanks : Kazuhiro Nomura
http://www.civilized.jp/